Profile
Notes from Nowhere
A Fool on the Hill
Free Account
Created on 2009-05-10 14:38:12 (#322075), last updated 2017-04-10 (23 weeks ago)
3 comments received, 1 comment posted
4 Journal Entries, 126 Tags, 0 Memories, 10 Icons

About

Mini Bio
I am becoming who I pretended to be. I hope.
I have to admit my life is getting better. I am going to school at night. I am throwing pots. I have a job that I enjoy, usually. Things seem to be falling together. I hope I deserve the gifts I was given.
Most entries in this journal are friends-locked, but I usually add just about everyone who adds me. If I don't notice you, drop me a note.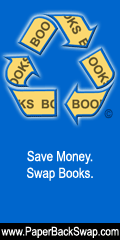 Connect
10th kingdom
, 43 folders,
adam baldwin
,
alliance
,
anansi boys
,
beatles
,
beverly connor
,
black books
,
books
,
bruce springsteen
,
captain hammer
,
cat herding
,
cats
,
charles de lint
,
chuck
,
clerks
, code monkey,
coffee
,
concerts
,
cowboy bebop
,
daydreaming
,
del.icio.us
,
dollhouse
,
dr. horrible
,
druid
,
dylan moran
,
education
,
educational technology
, english teacher,
fanfiction
,
fantasy
,
felix
,
firefly
,
geeks
,
george harrison
,
getcrafty
,
getting things done
,
gilmore girls
,
glitterati
,
good omens
,
goodreads
,
gtd
,
harper lee
,
harry potter
,
hermione granger
, hipster pda,
index cards
,
infp
,
internet
,
ipod
,
jasper fforde
,
jay and silent bob
, jay harrington,
jim butcher
,
john lennon
,
jonathan coulton
,
josephine tey
,
joss whedon
,
journaling
,
katie finneran
,
kevin smith
,
kiki
,
language arts
,
left handed
,
literature
,
lost
,
mirrormask
,
mmorpgs
,
moleskine
,
movies
, movoda,
mp3s
,
mysteries
,
neil gaiman
,
neil patrick harris
,
neverhood
,
new jersey
,
news
,
night elves
,
paperback swap
,
paul mccartney
,
peace
,
pottery
,
preraphaélite
,
reaper
,
rhett miller
,
ringo starr
,
ron weasley
,
rowling
,
scott cohen
,
sf
,
sluggy freelance
,
social software
,
someplace to be flying
,
star wars
,
stephen colbert
,
tamson house
,
teaching
,
teaching english
,
tolkien
,
torg
,
unshelved
,
urban fantasy
,
veronica mars
,
video games
,
virgil webster
,
weeds
,
wonderfalls
,
working out
,
world of warcraft
,
writer's block
,
writing

People
[View Entries]

Communities
[View entries]

Feeds
[View Entries]

Subscriptions (0)

Linking
To link to this user, copy this code:
On Dreamwidth:
Elsewhere: